iQTS244

Dry Cut

(254 mm)

Tile Saw With Integrated Dust Control
Cut Ceramics, Porcelain, Marble, Stone
TNO Rated 2 hr - Ceramic Tiles Indoors
TNO Rated 1 hr - Natural Stone Indoors
No water – 100% dry cutting
Collect up to 99.5% of the dust
Cut Indoor or Outdoor
Eliminate dust cleanup and problems
ORDER YOUR

iQTS244

NOW
Stop Dealing With The Pain Of Cutting Wet
If you've been in the tile business for any amount of time, you know the pain of cutting with water:
Location
Most often a driveway, garage or back yard, outside and away from the job.
Setup
Finding a water source, setting up tarps, hoses, buckets and spray guards.
Cleanup
Messy and time-consuming disposal of slurry and contaminated water.
Problems cutting with water are more than just a pain. They cost your business time and money.
The Benefits of Cutting Dry
It's much more than convenience. Cutting tile without water has a major impact on your speed, your work day, your profitability and your business.
Setup Time
iQTS244
---
Easy transport
Plug it in
Start cutting
---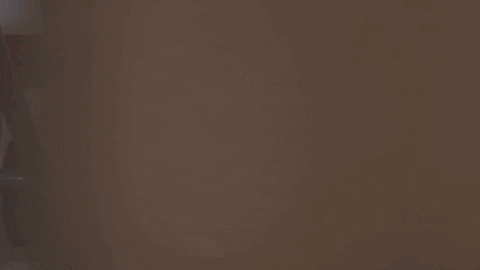 ---
Traditional Wet Saw
---
Find a location
Set tarps, hoses, buckets & spray guards
Get water everywhere anyway
---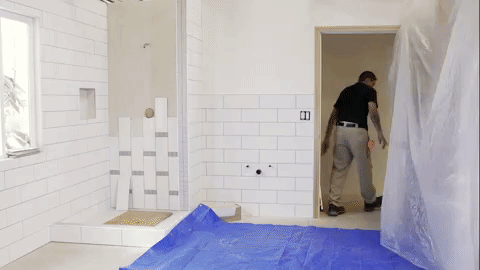 ---
iQTS244
---
Quick breakdown
Easy transport
No slurry cleanup, no water disposal
---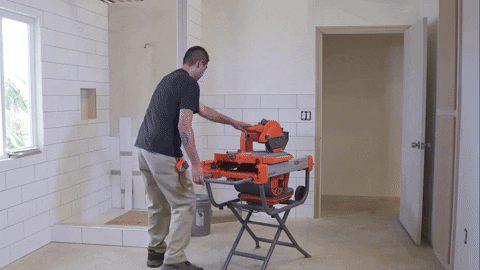 ---
Traditional Wet Saw
---
Breaking down your cutting station
Cleaning up slurry
Disposing of contaminated water
---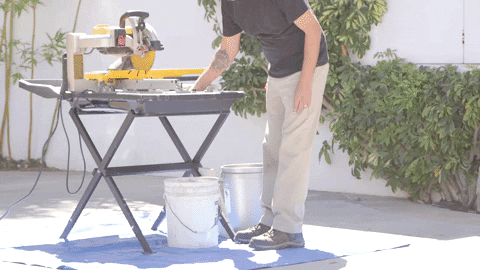 ---
iQTS244
---
Where You're Setting
Small spaces and sensitive environments
No water source required, no water damage
Measure, cut, set—with no walking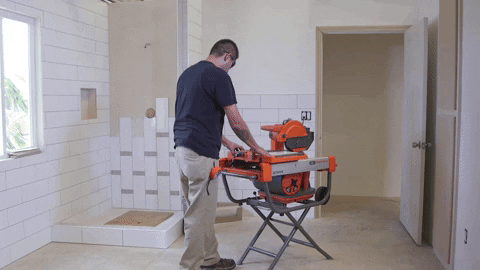 ---
Traditional Wet Saw
---
Not Where You're Setting
Driveways, garages and outdoors
Finding a water source
Walking back and forth all day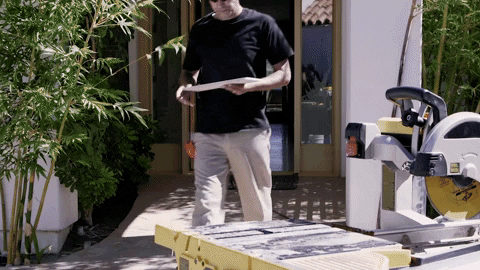 ---
"Fewer steps to the saw, little mess to clean up and faster install means more money, a happier contractor, and happy customers."
Integrated Dust Collection
Vacuum System
Cyclone technology tested to capture 99.5% of dust
2.6 CMM (cubic meter/minute) high output vacuum
Saw automatically starts vacuum
Filter System
Three-stage filtration

QuickSpin

filter for easy cleaning
1 Cubic Meter

iQ

Dura Bond filter
Dust Containment
Empty dust tray once a day
Easy cleanup and recycling
TNO Rated 1 hr for natural stone and 2 hrs for ceramic tile
"Commercial installers will go nuts over this! Lots of down time making cuts in different areas and messes with wet saws. It will pay for itself in the first job"
A Dustless Tile Saw With the Precision & Versatility of a Wet Saw
The best tile saw for professional contractors: this 254 mm, dry cut tile saw saves one hour per day or more in costly setup & cleanup time while keeping the operator dry.
The Best Tile Saw For Professional Contractors
With fully-integrated dust collection technology, this innovative design combines the power of a top of the line tile saw with a powerful cyclonic vacuum.
The result is a dustless tile saw that cuts clean, efficient and precise, with no water, no slurry and virtually no heat—even with hard materials.
Beat The Heat
How does it cut dry without heat problems?
Tile pros know: heat is a factor. So how can you cut tile dry without water cooling the blade?
The answer is Q-Drive blade with Cool Cut Technology.
Q-Drive
Our proprietary composition of diamond concentration, metal type, and flange thickness cuts cool while reducing vibration and movement.
Engineered to cut tile dry
Blade stays cool to the touch
No warping or wandering
Precision cuts match the quality of a wet blade
Built-In Vacuum
The built-in vacuum on the iQTS244 air-cools the blade while removing debris, so the blade isn't regrinding the same material, reducing friction and heat.
Cool Cut Technology
Our specially engineered Q-Drive Blade with built-in vacuum cooling cuts tile on average at 5° C to 10° C above ambient air temperature.
"This saw will be a game changer in protecting our employees from silica and efficiency in the field."
iQTS244

Miter Attachment
610 mm cut length capacity
Up to 19 mm materials
22.5° and 45° miter bevel cuts

iQ

quick clamps facilitate easy setup
iQTS244

Extension Table
Cut large-format, ceramic tile of 48" or more
Heavy duty durable PVC board with smooth cutting surface
Synchronized measurement scale on each end of table for easy set up and accurate cuts
Vacuum Port Hose Kit
Easily convert your

iQTS244

into a vacuum
Durable, construction-grade hose and nozzles made to endure years of job site use
Keeps your work area neat & clean
Convenient, eliminates the need for a separate vacuum in your workspace
How many more tarps will you lay down and water buckets will you dump in the next week, month or year? How many more hours of cleanup can you afford? Don't waste one more hour dealing with water. Stop the pain of cutting wet with the

iQTS244

.
Construction-Grade Toughness
We understand construction and the stress it puts on your tools. The
iQTS244
is built for the demands of everyday construction and a heavy workload, it's easy to maintain and will last for years.
High impact materials
1-year limited warranty
Tens of thousands of cuts in testing
The Versatility You Demand
As a tile pro, you need to cut a variety of materials using a myriad of cutting techniques. With a 254mm blade, full-width table and 610 mm cut capacity, the
iQTS244
can handle even the trickiest and most technical tile jobs.
610 mm rip cuts
450 mm diagonal cuts
Cutting depth: 25 mm
The World's First Dry Cut Tile Saw With Integrated Dust Control
The iQTS244 is the world's first dry cut tile saw with integrated dust control.
254 mm Tile Saw for ceramics, porcelain, marble, stone
Fully-Integrated Dust Collection System
Tested to Capture 99.5% of the Dust
Compact & Lightweight—Easy to Transport
Made of Tough High-Impact Materials

QuickSpin

Filter for Easy Cleaning
---
Specifications
VOLTAGE: 230 v
TOTAL SYSTEM POWER: 2000 W
SAW MOTOR POWER: 1640 W
VAC MOTOR POWER: 360 W
SAW WEIGHT: 42 KG
DIMENSIONS: 685 mm W × 711 mm H × 864 mm L
BLADE SIZE: 254 mm
CUTTING DEPTH: 25 mm
DUST CAPACITY: 5 kg
SAW DIMENSIONS: 685 mm W x 711 mm H x 864 mm L
ORDER YOUR

iQTS244

NOW
ORDER YOUR

iQTS244
Order today! That's thousands of cuts without a drop of water—while breathing fresh, clean air.
ORDER NOW
"I can't wait to show my customers how I can set this saw up in their kitchen and have no fear that my cutting will effect their home."
iQ Power Tools
iQ Power Tools manufactures a comprehensive range of premium power tools with integrated dust collection systems for the concrete, masonry, hardscape and tile sectors.
The company was founded by third-generation masons Joel and Paul Guth, who have logged over 30 years each in the masonry industry. Decades of experience taught them about dust problems; their company started out creating tools to solve their own problems only to realize these same issues affected all contractors…mess, money and a threat to the health and safety of the industry.
iQ Power Tools envisions a future where their innovation helps create a 100% dust-free environment: job sites are safer, work practices are healthier, and the construction industry becomes even more sustainable.